Buddy Merriam recently brought his new show, The Mandolin Experience, to North Shore Public Library.  His longstanding reputation as a fine musician brought in a large audience that enthusiastically tapped their toes to Buddy's lively tunes.  I whoeheartedly recommend The Mandolin Experience as a concert that will be enjoyed by music lovers of all ages.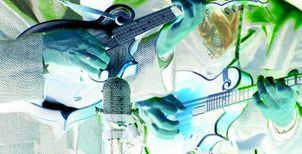 Marcia P. Johnson
Adult Program Coordinator
North Shore Public Library
250 Route 25A
Shoreham, NY                 
Join us for a big show coming up March 9 at the BACCA ARTS CENTER in Lindenhurst. See Calendar for more info.