Back Roads Mandolin Vol. 2 is my second book of original mandolin compositions. There are 32 tunes in standard notation and tablature and a CD with melodies to the pieces.                                                                                                        
Songs included are most of my originals from the last 5 CD's including: Baldassari, Glenshane Pass, Circle of Chiefs, My Dear Mother's Waltz, Blue Grass Time.
 .
Price: $20 includes shipping with the USA 
_
$20.00 including shipping to
Buddy Merriam
PO Box 862
Sound Beach,NY 11789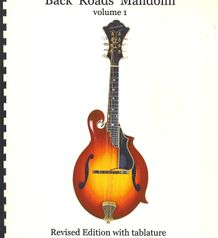 Back Roads Mandolin Book   
30 original compositions by Buddy Merriam
with notation and TAB
transcribed by Lou Martin
Photos from Buddy's private collection
Buy direct from the artist and get your copy signed!
$25 
_
COMING SOON!! PAY PAL STORE!
_
Buddy's first book of his original mandolin music.
_
_
_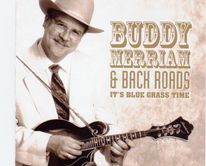 Buddy Merriam's originals "Blue Grass Time, "Laurie's Waltz", "Shake and a Howdy", "There's Something You Should Know"
Andy Falco~guitar, Chris Malloy~guitar & vocals, Jerry Oland~banjo,              Pat Falco~bass & Ron Feinberg~fiddle                                                             
 Cadillac Car, Blackmail Your Heart, Convict's Fate, I'm Afraid My Darlin's Gone, Blue Yodel #4, Letter From Your Son, Body & Soul, Bish Bash Splash, & Bergold's Farm  
                                                                                          SOLD OUT        
Buddy Merriam's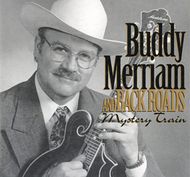 Shinnecock, Monroe Special, Spirit of a Dancer, Outer Bridge Crossing
Dixie Bound, My Blue Eyes From Heaven, Rain and Snow, One Way Track, Cindy, Mystery Train, I've Just Seen a Face, Riding on Those Rubber Wheels
With lead vocals by Brian Spradlin!
SOLD OUT